REGARDING LEBANON: AN ESSAY
The views expressed by the essay do not necessarily reflect the opinion of the artist whose work is featured below. The images on this essay are by Beirut-based artist Mazen Kerbaj. Readers are encouraged to visit his blog (and his actual website), which represents a moving depiction by an artist of his family -- and his people -- under attack. Kerbaj himself tells visitors to his site that it is ok to pass around his drawings and that there are no copyright restrictions, provided you cite the artist. I would just add, to my own visitors, that if you do feel strongly enough about re-posting or just downloading the art of Kerbaj, that you at least drop by his site and write him through the 'Kerblog' comment box. In a word, to share a word. At the bottom of the article, just below the references, are notes to the artist's drawings. Mazen Kerbaj granted permission for this blog to post his drawings.
KINDNESS UNTETHERED
RENATO REDENTOR CONSTANTINO
Business Mirror
and
ParasIndonesia.com
August 3, 2006
Perhaps it is really as horrifying as the fictionist Brian Aldiss wrote, and maybe it is why Israel is targeting refugee camps again, along with Red Cross ambulances, and buses crammed with families fleeing from villages that the Israeli airforce warned they would bomb with extreme prejudice.
Perhaps it really is a fear of what children represent.
"When childhood dies," wrote Aldiss, "its corpses are called adults and they enter society, one of the politer names of hell. That is why we dread children, even if we love them. They show us the state of our decay."
So; extinguish them.
In the Lebanese village of Qana 2,000 years ago, recalled the Beirut-based artist, Mazen Kerbaj, in his elegiacal blog, Jesus was said to have turned water into wine. "Today, in Qana, the Israeli air force transformed kids into ashes."
On Sunday, war planes manned by valorous Israeli pilots bombed Qana in a pre-dawn air raid. Fifty-four people died, 37 of them children -- each one now mere chalk marks on a rapidly growing tally of slaughtered civilians. Slaughtered by Israel. By missiles that the US continues to supply to helpless, puny Israel -- which has the mightiest army in the Middle East and which remains the only nuclear power in the region.
"Most Lebanese appreciate what we are doing," said Israel's consul general in New York while Israeli artillery shelled Lebanon indiscriminately and without let-up.
Surely, consul general; the people of Lebanon -- they really love you.
They love Israel for its honesty.
For its many kindnesses.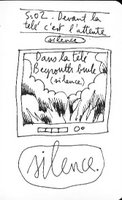 "All those in south Lebanon are terrorists who are related in some way to Hezbollah," announced Israeli justice minister Haim Ramon on Israeli army radio during the attacks. "In order to prevent casualties among Israeli soldiers ... villages should be flattened by the Israeli air force before ground troops move in."
We will hear the usual remonstrations -- so much anger at Israel, and yet not a word about the other side, which started this fight! What about the Hezbollah? What about the terrorist army that provoked this war on July 12 by knowingly crossing Israel's borders -- by consciously violating Israeli sovereignty to kidnap members of the Israeli Defense Force?
What about it?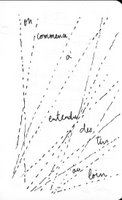 In southern Lebanon, on July 28, 1989 Sheikh Abdul Kareem Obeid was kidnapped by Israeli commandos. On May 12, 1994, Israel's agents kidnapped Mustafa Dirani. The two were held by Israel without trial for years, along with about 20 other Lebanese, as "negotiating chips." Sound familiar? Let us be more explicit. Let us use the Obeid kidnap -- as explained by the very website of the Israeli Ministry of Foreign Affairs -- as an echo of the avowed motivation of the Hezbollah regarding its July 12 kidnap operation: "Israel had hoped to use the sheikh as a card to affect an exchange of prisoners and hostages in return for all Shiites held by it."
Apparently, said Tel Aviv University professor Ze'ev Maoz, "that which is permissible to [Israel] is, of course, forbidden to Hezbollah."
Did Hezbollah cross on July 12 a border recognized by the international community? Looks like it. Border violations are border violations. And since the time Israel was chased out of Lebanon in 2000, the Israeli air force has conducted daily surveillance sorties in Lebanese airspace.
Did you ever stop to think about a basic conundrum in the tragedy? Only in 1982, when the Shiites in south Lebanon -- "until then docile as a doormat" -- "stood up against the Israeli occupiers," was the Hezbollah created. Hezbollah -- Israel's declared mortal enemy. Hezbollah -- from Hizb-Allah, or the Party of Allah -- and not, as is the common misunderstanding, the equivalent of Jeish-Allah, or the Army of God. Repulsive as its fundamentalism may be to some -- for thoroughly explicable reasons, it is a political organization, the Israeli intellectual Uri Avnery reminds us, "with deep roots in the Shiite population of South Lebanon. "For all practical purposes," and likely helped greatly by Israel's sustained brutality, Hezbollah "represents this community." The Shiites are 40 percent of the Lebanese population, and together with the other Muslims they form the majority."
The organization can be dislodged only if the whole Shiite population is moved -- an ethnic cleansing that Avnery hopes no one is thinking about. But you think about Qana. About Ramon's words. About Israel's kindnesses, particularly to Palestinians. And you wonder.
Commanding the Arab Legion in 1939, John Bagot Glubb remarked that "the Jewish tragedy owed its origin to the Christian nations of Europe and America." And yet, "when it came to the payment of compensation in expiation of their past shortcomings, the Christian nations of Europe and America decided that the bill should be paid by a Muslim nation in Asia."
"For centuries, the slaughter of Jews was the favorite sport of Europeans," observed Eduardo Galeano.
How much longer would others be made to pay for crimes they did not commit? #
NOTES TO CONSTANTINO's ESSAY:
1.
Access the moving, elegant art and blog of Mazen Kerbaj (and also the link to his website)
2.
"Israel suspends air strikes after deadly Lebanon air raid," abs-cbnnews.com, 31 July 2006.
3.
"Report: US rushes precision-guided bombs to Israel," Haaretz, 22 July 2006.
4.
Robert Fisk, "A warning to Israel," Counterpunch.org, 28 July 2006.
5.
See the Israeli ministry's explanatory note to the kidnapping on the webpage of the Ministry of Foreign Affairs.
6. Robert Fisk,
The Great War for Civilization: Conquest of the Middle East
(NY: Alfred A. Knopf, 2005)
7.
Eduardo Galeano, "A world in love with death," Counterpunch.org, 29-30 July 2006.
All drawings by Mazen Kerbaj. Notes to the drawings: (1) Drawing on 18 July. (2) "The world is sleeping" posted on 29 July. (3) "Day 19: After 19 days I started to cry." (4) "night of 14th to 15th July 2006: will last night happen again?" (5) "SILENCE: 5:02 am, waiting in front of the tv. silence. beirut burns in the tv. (silence)" (6) "we begin to hear shots far away" posted on 15 July at 0140. (7) "july 15th - 2 pm / at my parents' place in ashrafieh / "like the good old days" / on tv tyr is burning / we begin to hear bombs not so far / evan is with his mum in the mountain. they hear nothing there. / "i am playing at the playstation" / at my parents'. with my parents. / when i was young, my mum was always reassuring. / today, i am not young anymore. / "don't worry mum, the bombs are far from here." (8) "Real news from Beirut" (9) "Family Tree" posted on 19 July at 2317. (10) "Analysis of the current situation" drawing #59, posted on 21 July at 1608. (11) "AND MY LIFE TODAY / walid / evan / racha / / antoine / laure / makram / raed / lynn / tala / and me / and a kite."
VISIT THE BLOG OF MAZEN KERBAJ
BACK TO RED's MAIN PAGE
MORE ESSAYS BY RED
Comments welcome at redcosmo(at)gmail(dot)com.